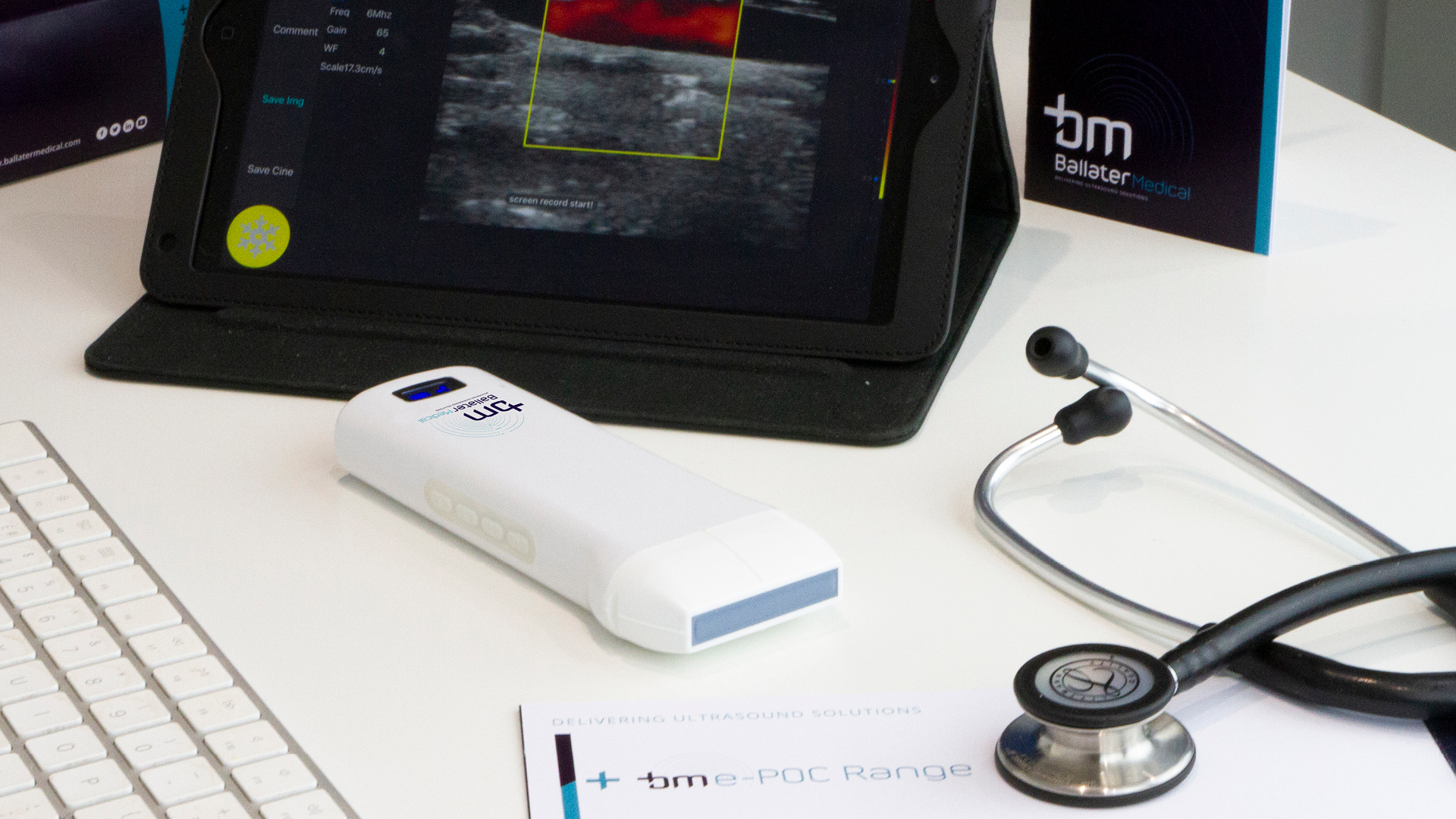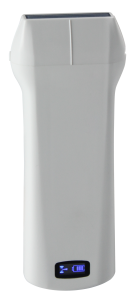 Probes emit a WiFi signal that wirelessly connects with any smartphone, tablet or Windows System Laptop, meaning they can be used in remote areas without an internet connection.
Intuitive, easy-to-use software.
Light and easy to handle.
Excellent image resolution
All software and software updates are free.
A battery charge of up to 4 – 5 hours of constant use.
All our probes have an 18-month guarantee.
Full maintenance every two years.
Image adjustable: Gain, Focus, anti-phase pulse harmonics, noise reduction, dynamic range
Puncture assist function: In-plan puncture guide line, external puncture guidance, automatic blood vessel measurement.
Charging mode: USB Charging or wireless
Measurement:  Distance, area, circumference, angle
Image adjustments Depth, Frequency, Denoise (image enhancement), TGC, Steer, PRF.
Imaging modes: B Mode, M Mode, BM Mode, Colour doppler, B+Colour doppler, B+PDI,
 

B+PW.
Resolution: High resolution image with192 elements,
Compatibility: Apple and Android smartphones and tablets and Windows systems laptops.
Working systems: Apple iOS and Android, Windows.
Image saving facility
Image storage formats: jpg, avi and DICOM.
Video recording/playback: Auto and manual. The probe is constantly recording video, which length can be adjusted to 100/200/500/1000 frames. The video can be stored in the device.
Free software and software updates