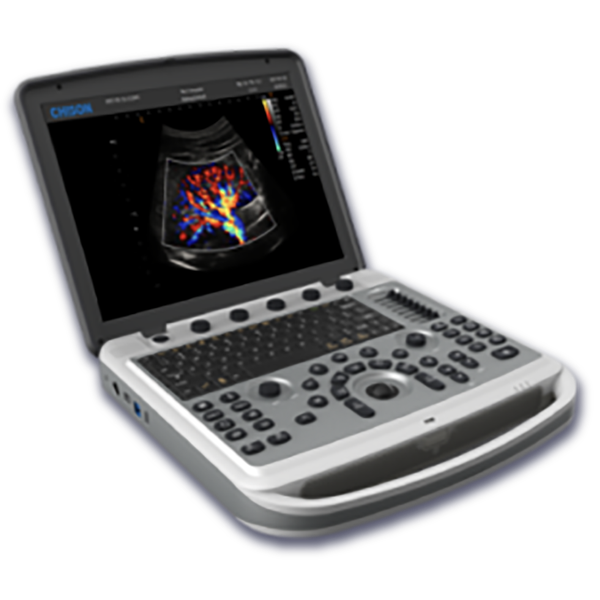 Description
SonoBook 6 is a smart laptop with premium performance. It features a clever compact design for easy mobility and provides solutions when fast reaction is needed. Combined with productive features, SonoBook 6 provides excellent patient care.
Standby mode to save battery: No

Saving: Real-time saving

Automatic: Auto ITM

DICOM: Complete function
MSK  •  Physical therapy  •  General Imaging
POC  •  Abdomen  •  Urology
GYN  •  Small Parts  •  Vascular
Obstetrics  •  Pediatrics
Battery
Up to 12 hours in active mode
Connectivity
One key to USB and network
Display the elasticity of different tissues in different colors. Provide more clinical information. Especially for breast tumor, thyroid, liver and prostate.
The automatic intima-media thickness measurement for fast carotid exam, providing the detailed result of the intima-media thickness, help to make the diagnosis automatically.
Enhance the needle displaying in image without distortion of the needle. Decrease the complicated rate, increase successful rate.
Use a graph for hip orthotics diagnosis, help the doctor to give an easier and more accurate diagnosis during pediatric hip scanning. Different angle indicates different level of HIP deformity, which is easy and obvious to see with the aid of the graph
If you would like further details of our wireless range and training support please get in touch